The Growing Impact of AI in today's Sports, Media & Entertainment Industries
Fifteen years ago, the term AI or artificial intelligence was labeled a dream concept. A lot of individuals linked this to the various movies and shows from the sci-fi world. A good example would be the Steven Speilberg movie, A.I, where a highly-advanced robot boy dreamed to be human to regain his mother's love. However, as the years have changed, so has humanity's stance about this idea. AI is the process of inserting human intelligence into machines allowing them to think and learn as humans do. In addition, it has helped the continuously growing amount of data generated and stored, as well as capitalized on it.
On a global scale, 54% of CEOs have attested to an increase and improvement in their productivity after introducing AI solutions in businesses. Not only does it help improve work efficiency in all industries, but it also reduces the risk factors that a person might face in dangerous circumstances.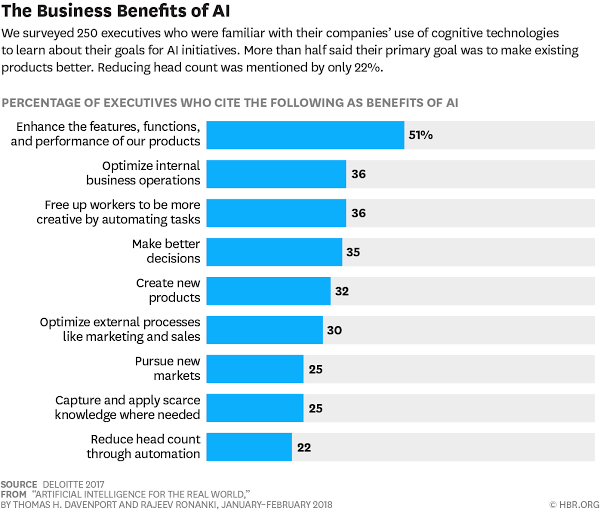 Apart from the health and finance industries, there are a lot of other industries that have also faced a growing impact of AI solutions.
The growing impact of AI on sports
Based on recent reports, the AI market in the sports industry is expected to see a growth rate of 28.7% CAGR between 2021 and 2026. This is based on the increase in the use of technologies like loT, and the commoditization of cloud tech, helping with the storage and processing of big data obtained from various sports. Over the years, there has been an increase in the use of AI to help players maintain their health and increase their performance. From one aspect, this can be seen through the use of artificial intelligence-based coaching (mapping motion of an athlete to spatial analytics & machine learning).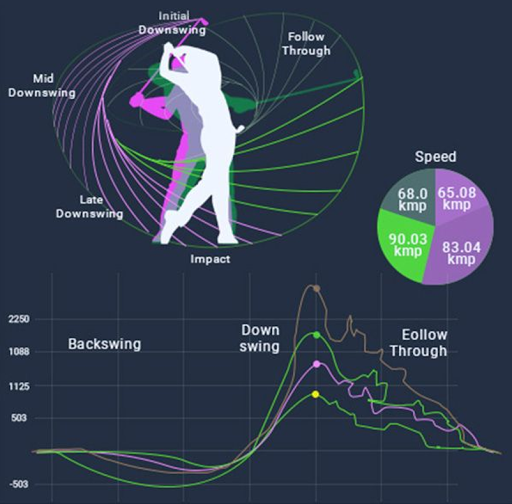 This way, a player receives different types and forms of coaching compared to one coach's style. The system can also analyze the game plan of other teams, coming up with the best possible solution to win a game. While sports are competitive on the field, they have also become competitive in the front office, using AI obtained data like the game's complexity and speed to create a competitive advantage.
Apart from the actual game, AI has also affected the sportswear and equipment industry. Through smart apparel that can monitor and increase a player's performance, a lot of manufacturing companies are looking forward to major distribution.
AI has also had a major growth impact on fans and their level of engagement in the sports industry. Unlike where everything was done by hand, with voice technology and chatbots, teams and clubs can learn more about their fans, what they expect, and vice versa. This, in turn, provides richer content for fans, making it more personalized and engaging. As a whole, content moderation and content recommendation software have now become dependent on AI to strive due to the sheer global scale of digital content adoption.
The growing impact of AI on media & entertainment
From 2011 to 2020, many media and entertainment companies have adopted AI solutions to push for investments and produce high-end content that can draw the audience's attention. This includes major companies like Google, Walt Disney, Microsoft, Intel, Amazon, Netflix, and many more. A lot of professionals in the media and entertainment industry use AI as a new approach to creativity.
A major area where AI has impacted the entertainment world is increasing user experience and personalization. A lot of individuals rely on online sources like Netflix to watch movies and shows. With over 93 million people across the world streaming movies, an AI system has made it possible to personalize and recommend movies and shows to each person.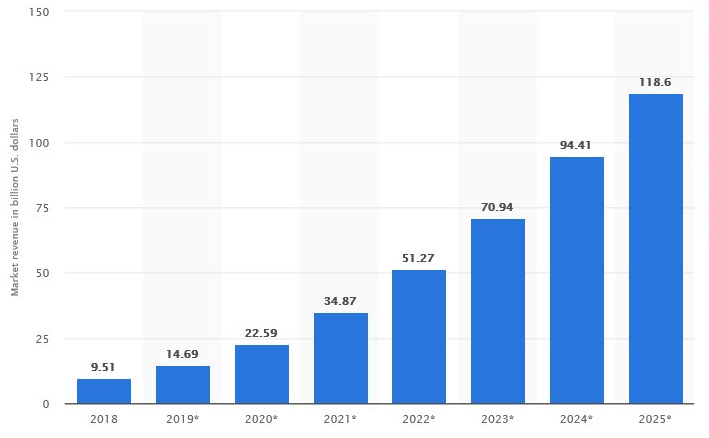 During the next five years, 72% of media and telecommunication companies expect their product offerings to receive a major impact due to AI solutions. This revolves around the designing, advertising, and planning areas. With the help of certain predictive measures and AI solutions, media marketing processes occur faster and more efficiently.
For those looking to change their future through AI and next-gen technology, ATMECS is the place to go. Considered a technology accelerator, the company provides AI services that benefit clients and their end customers. With the continuous growth of AI in various fields, the world will soon reach a stance where one's life experience will be enhanced due to AI solutions. Even with a significant impact on daily work life, 72% of business owners have stated that digital assistants have made life easier. Gaining a global scale audience, individuals who didn't have easy access to AI, are now able to do so with today's cloud technologies. ATMECS can help you – Let's, Partner.